Visit worldtravels.com for the full guide to England. Build a complete England travel guide and email to your clients - sign up for a trial subscription of World Travels Pro.
England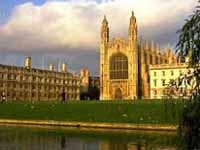 The lifeblood of the British Empire, Great Britain, the United Kingdom, or whatever you choose to call it, has always been England. A tiny country in comparison to the United States or even France, it's had a huge impact on the history of the world.
All the regions of England are easily accessible from the invigorating capital city, London, famous for its history, culture and pageantry. In England's North Country lakes, mountains, castles and craggy coastlines create a scenic splendour while further south the medieval city of York contrasts with lively Liverpool and Manchester, both famous for their football teams and exhausting nightlife.
Visitors travelling south will discover a quieter England, where a tranquil air blows through country lanes or across shimmering fens, while the gleaming spires of Oxford stand proud above a University city that's changed little over the centuries. South of London the 'Garden of England' stretches out with bountiful farmlands to the coast, where visitors will find charming seaside resorts and fishing villages. From the Cotswolds to the craggy coast of Cornwall, the West Country presents an idyllic pastoral existence, with charming thatched cottages and winding roads through lush, green fields.
With its pomp and pageantry, wonderful idiosyncrasies and vibrant diversity, today's England is friendly, welcoming, fascinating and fun.